Historical wargamers have used coconut fiber mats for field grass and crops on their battlefields for over 30 years...and it's still a useful way to model fields. I incorporated the easily usable material into area terrain for my Warmachine battlefields. Tall grass makes a great +2 DEF cover terrain- not strong enough to stop a bullet and act as cover, but thick enough to obscure the target(especially a Rhulic Dwarf of course!).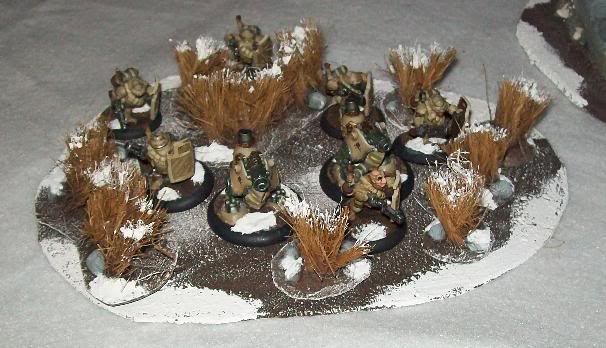 Above you can see a "winter" version of the field grass being used in a game.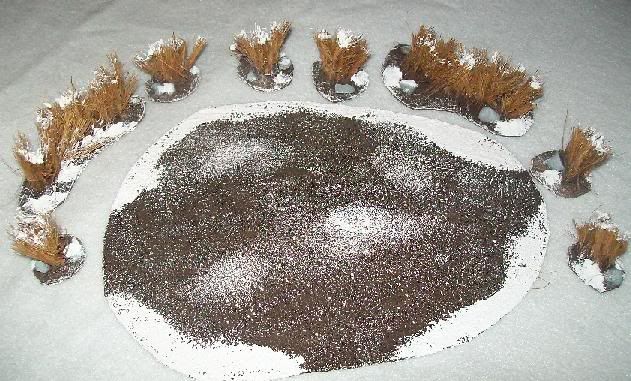 The individual based 'clumps' can be removed from the area base to make way for figures or they can be used separately on a terrain board without a larger base.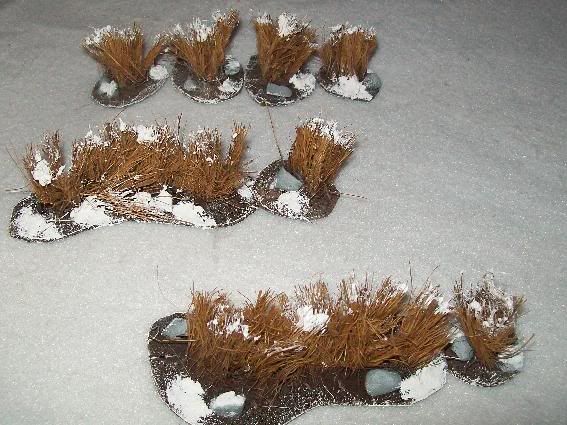 As you can see, even without the area base the smaller pieces can be used as nice "concealment" terrain.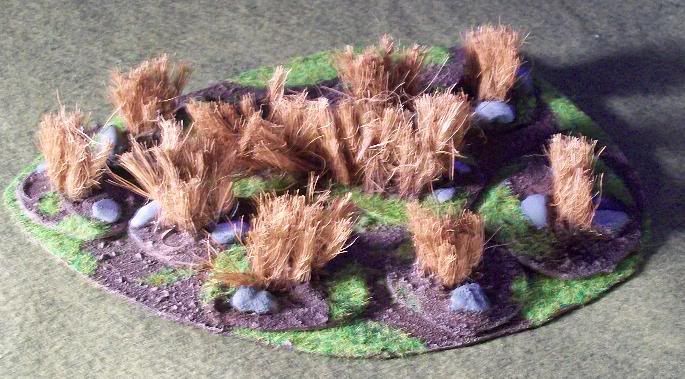 The picture above shows a standard spring/summer version of the field grass.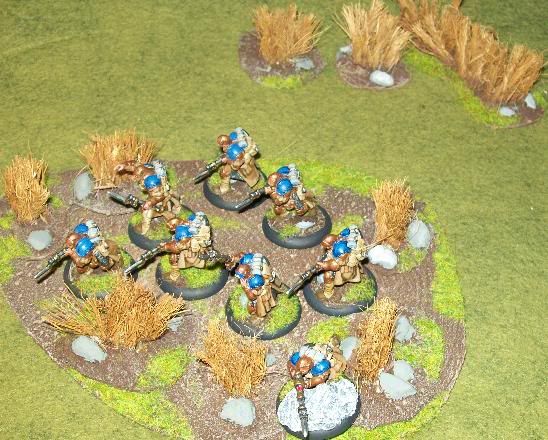 And above you see some trenchers advancing through that version(sorry the pic is a bit bright).
For a complete "how to" make the terrain elements and to see how I use them in a WM battle take a look at the vids below...