Well, as the Widowmakers are all "marksmen", to be singled out as a "Marksmen" amongst marksmen...you must be something special. Although he's a nice little solo, I plan to make him the "5th man" in my Widowmakers unit.
I waffled on what color to paint his armor plating...Khador Red seemed too conspicuous for a guy trying to be a stealthy sniper. However, in the end, I went with it...my story being that he has been dragged out a Widowmaker Military Academy(where he is an instructor) for an emergency assignment(kind of like Thorwald being from sniper school to hunt Zaitsev at Stalingrad).
Here he is...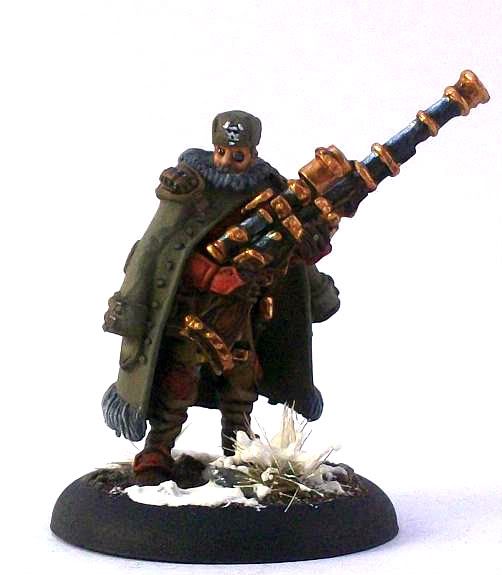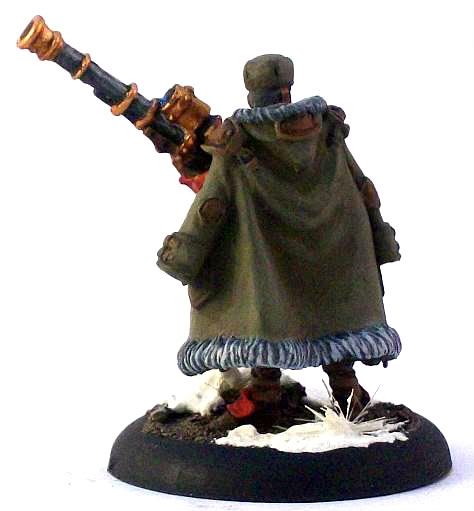 The bronze Metallics are mainly by Howard's Hues*Bronze and Gold) with the steel hues mainly old Reaper Pro Series(paint pots) and even a very old Ral Partha silver!